Do you face difficulties in starting a Conversation or Have you ever met a person and had that awkward silence? I know. It's terrible. There are a lot of people who can start a conversation with anyone and everyone on any topic. It doesn't matter if they are meeting for the first time. How do they do it? Is it okay to be like that and comfort yourself by telling you that you are an introvert?
No, it's not okay. In today's world, it is very important to master your conversation skills. Be it to upgrade your personality quotient or to excel in an interview, to make your relations stronger and to form a new bond. The way you talk is of crucial significance. When you communicate well with another you understand and get understood better. Communication is one of the traits of successful leaders.
Communication can be:
Verbal: This type of communication is clear by its name, the words that you speak. What you say during a conversation is one of the most important things.
Non-verbal: When you are talking or are in the middle of a conversation your body language and gestures makes a noticeable difference.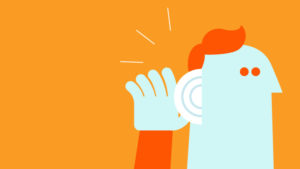 A FEW TIPS TO MAKE YOUR CONVERSATION SKILLS BETTER
LISTEN: Being a person who knows how to talk does not imply you keep talking and chatting. It is equally important to listen to what the other wants to say. Knowing when to stop and let the other person speak is significant, it helps to be more open and makes the conversation more productive in terms of exchange of Ideas.
CLARITY: Clarity is crucial. Be prepared about what you are about to deliver. If you are yourself unclear with the idea, it's more likely that you would mess up the conversation and the other will lose interest.
TAKE INTEREST: Take a keen interest in what the other person is talking about. People are more interested to talk to you when you show interest. Talk with more life and spirit.
DON'T KEEP TALKING ABOUT YOURSELF: Nobody, I repeat nobody would be interested to talk to you If you only keep bragging about yourself. Although, this doesn't mean you never talk about yourself. There are many articles available on the web to teach you to talk about yourself without being a braggart.
CLOTHES: Did you know that a study tells when one is groomed and nicely attired they have better conversations or they do better in public speaking. By no means, it says to buy expensive designer clothes or splurge on yourself. But it simply states to be neat, clean, and presentable.
DON'T TRY TO IMPRESS: This is very basic and most important. Never say something because the other person will get impressed. Be as you are.
I hope these tips will get you better with your conversation skills and if you still don't have any topic to talk about, Food will always help!