Coronavirus has taken a major toll on us, making a major change in our lives. As the cases on Coronavirus every day, many are urging to stay at home, some are trying to prepare and sneak away for a short getaway, or to plan a road trip.
As the government is going towards the unlock phase, all the travel enthusiasts are finally going to get to enjoy their passion, but of course, with measures!
Many State Governments have released a set of rules according to the situations in their states, but still, eventually, they have started traveling after checking and adhering to the rules and precautions, both for national and international travelers.
Check this out, if longer trips are more your thing!  
Plan a Road Trip to Explore India: Here are some of the best recommendations you can refer
1. Mumbai to Pune road trip
Mumbai to Pune Expressway
An easy and popular getaway, plan a road trip to Lonavala is quite an amazing option. It is something all the local residents love and swear by. The beautiful surroundings and greenery will calm your soul. Also, don't forget to savor the famous "chikki" from Lonavala. It is a 94 km drive and takes 2-3 hours without any stops.
2. Mumbai to Goa road trip
1) View on the way from Mumbai to Goa Road Trip | © Praveen Gurav / Wikimedia Commons
 2) Mumbai to Goa NH 66
Probably called the Father of Indian road trips, this is an absolutely amazing experience for all cars and bike enthusiasts. This road trip is nothing but amazing, all the scenic beauty, with the Western Ghats from end to end. Driving towards the sun, sea, and sand on a gorgeous road will inspire you to gear up for the adventure. A 556 km drive without any stopovers, if you go by NH 17, it is as smooth as creamed butter and takes 10 hours. Leave Mumbai early in the morning and you can reach Goa by the evening for all the parties and fun!
3. Delhi to Agra to Jaipur road trip
View of Amer Fort taken on a Road Trip | © TheXplorerYT / Wikimedia Commons
The famous Golden Triangle makes up for one of the best road trips to experience in India. And this road trip is much more than roads, the three culturally rich cities offer many places for travelers, like the Taj Mahal at Agra and many monuments in Jaipur and Delhi. It's a 449 km drive and takes 7 hours, the Yamuna Expressway (NH 93) is a massive stretch of smooth and clean roads. You might find NH 8 to be a little rocky due to construction there.
4. Dehradun to Nainital road trip
This road trip journey full of hills, lakes, valleys, and streams, a ride through nature's wonders while enjoying the refreshing weather from one hill to another, is a beautiful getaway you can think of. The roads are in great condition and the twists and turns are a thrill for all the adventure seekers out there. It's a 278 km drive and takes 7 hours, at NH 74, the drive will a smooth and adventurous experience.
5. Chennai to Pondicherry road trip
One of the best road trips to go for in India, the journey will give you a lot more memories and experiences than the destination itself. On the way, you can enjoy the magnificent beaches of Southern India, and enjoy a coconut or two on the way. You will find the East Coast Road in perfect condition for driving or riding down. You can also make a stop at Mahabalipuram to enjoy the beaches and explore the flavours. It's a 158 km, 4 hours ride through NH 32.
6. Manali to Leh Highway road trip
Manali to Leh Highway
A stretch of road immortalized on the silver screens by various Bollywood movies, with famous actors and actresses dancing their hearts' content on this beautiful road. There are no words to describe the beauty of the Manali to Leh highway drive and to witness the beauty in all its snowy glory, if you love road trips then it could be a great lifetime experience. The image of the dark grey moist road against the snowy hill slopes and an amazing blue-sky backdrop is worth the trip! Hop on your motorcycle or an open roof jeep, and so that no glimpses are missed. This road trip is worth it if you are all about beauty and adventure. It's 479 km with a mean altitude of 3 to 4 km above the sea level. The road conditions are safe and remain open for 5 months during the summer up until mid of October. This road trip journey should be of 2 days and has one stopover for acclimatization and rest.
7. Shimla to Manali via Spiti and Kinnaur road trip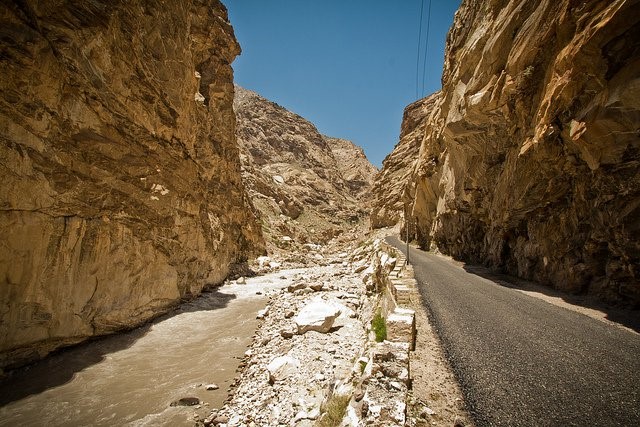 This is a definite recommendation if you want your road trip travel to be a more memorable experience than the destination. Going through the picturesque valleys and passes with green mountains surrounding you through Kalpa, Sangla valley, and the higher altitude areas that have a unique beauty like Nako Valley, Chango, and Ropa. It's a 640 km drive and will take 17 hours.
8. Guwahati to Tawang road trip
One of the must take road trips in Northeast India, it is covered in 14 hours and 509 km. The roads for the road trips are rough but it's worth the trip for the mesmerizing scenery unfolding at every turn, both snow-clad mountains and lush greenery. As it's an extensive road trip, make a stopover in Dirang, West Kameng to witness the Buddhist culture at Kalchakra and Ngingmapa Monastery, or stop at Tezpur in Assam and explore its cultural and historical attractions. Don't forget to indulge in the lip-smacking momos at one of the many stalls on the way. The best time to explore this road trip journey is March-October.
9. Delhi to Mussoorie road trip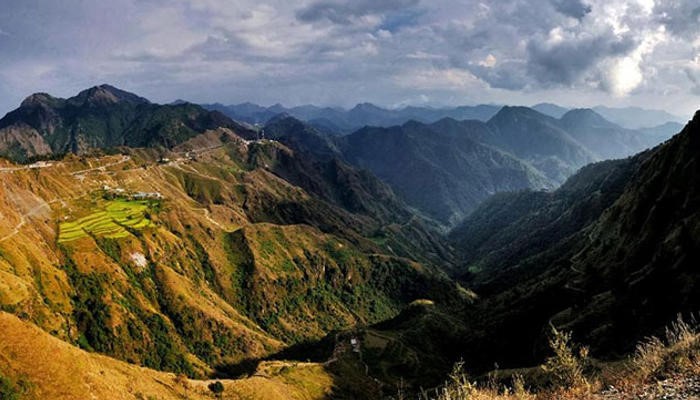 This road trip is the prettiest and is a must for every Delhiite. The entire journey through the hills, streams, and green pastures is simply mesmerizing, especially after Dehradun, placing it among the best road trips in India. The roads are not in very good condition, but the awe-inspiring scenic beauty makes up for the bumpy ride. It is a 281 km drive of 7 hours through NH 58.
How to be conscious while you plan a road trip?
Precautions to take while travelling during the Coronavirus disease outbreak –
Wear mask at all times, do not remove it unless it's absolutely necessary.
Wash your hands and use an alcohol-based sanitizer frequently, especially after contact with respiratory secretions. Always keep a sanitizer handy.
Maintain social distancing at all times. Avoid traveling to places where the precautions are not being followed.
Avoid eating out in public places and follow proper hygiene practices. If you have to eat outside, maintain social distancing, and eat freshly prepared food and be sure about hygiene. Avoid any kind of physical contact unless it's absolutely necessary.
When you plan a road trip, disinfect your car and anything you come in contact with while traveling. Keep in mind the restrictions implied on the number of people in one vehicle.
Travel light and book your stay only at those places where proper hygiene measures are taken, and chances of coming in contact with others are low. Hotels can be a major source if proper measures are not taken, so do keep that in mind.
Looking for places to go and visit the world during coronavirus? Here are some suggestions on how travel will change after coronavirus.