On Monday, The government of India imposed a ban on 59 Chinese apps. It includes a ban on very famous ones like Tiktok, UC browser, Shareit, Shein, Camscanner, and many more. The ban on Chinese app in India might have some serious effects on the userbase of these apps.
With the ongoing tension between the two nations on the border, a lot is going on in the country. Here you can read more about India china trade war.
Reason for Banning Apps
The reason cited is to protect the data of the individuals. It is supposed that the data was being shared illegally which could prove to be harmful to Indians.
"The compilation of these data, it's mining, and profiling by elements hostile to national security and defense of India, which ultimately impinges upon the sovereignty and integrity of India, is a matter of very deep and immediate concern which requires emergency measures," issued by the ministry.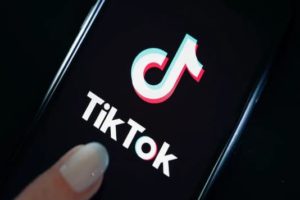 IMPACT OF CHINESE APP BAN IN INDIA
Chinese App Ban in India will impact one in three smartphones. These apps are very famous in India. Tiktok has more than 100 million users. The decision will definitely impact the audience in many ways. There are a lot of people who generate income through these apps. A few months ago also, India banned Tiktok but lifted the ban after some time.
Though, it is not sure when will the ban uplift, or will it? Meanwhile, other platforms will have a mover advantage to create substitutes for these applications. There are a lot of apps that did not get enough recognition before. It is a great opportunity to grab and capture the good size of the market.
This will definitely hamper the growth perspectives of Chinese companies as well as Indian startups because there can be backlashing
REACTIONS
The ban is interim. The companies have been given a chance to present themselves in front of the committee. After that, the final decision will be taken. The famous company Tiktok also released its statement which said they will have a meeting with the government and are complying with the privacy rules and regulations. Under no circumstance, they will compromise user privacy and integrity.
The Chinese foreign minister also reacted and says they are concerned over such a big step. There is no clarity about what will happen next or If china will backlash?