We all love watching series, don't we? Well, most of us do. So, if you're interested in watching some new series and  upcoming seasons of the best shows, then this blog is totally for you.  
Also, here's a link of Top 1o shows to watch when you're bored.
LUCIFER ( Season 5)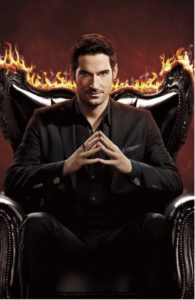 You just can't miss this devilishly charming show. Fans of Lucifer are going mad for the season 5, intact the season 6 has started to make headlines even before the release of season 5. Sounds crazy, right? So, go watch it if you haven't already!
MIRZAPUR ( SEASON 2)
This series is something else and people who've watched Season 1 know exactly what my intention is. Every character, from 'Kaleen Bhaiya' to 'Guddu' is so entertaining that you just can't afford to miss this one!
THE BABY SITTERS CLUB
This all new upcoming series is based on one of the best selling books and focuses on babysitting while growing up. So, I guess this will be a light hearted and fun show for the teenagers.
CABLE GIRLS ( Final )
This first Spanish original Netflix series is impeccable. The characters are so unique and exciting to watch. You will be addicted to this show once you start to watch it.
HOW TO SELL DRUGS ONLINE – 2nd Season
Well, we hope you don't get too intrigued by the title but we definitely want you to watch this comedy-drama web series. It's about a guy who tries to impress his former girlfriend and starts selling drugs online out of his bedroom, and soon becomes one of Europe's biggest dealers. Isn't the story line appealing?
CURSED 
Cursed is an upcoming American drama web television series, based on the illustrated novel of the same name by Frank Miller and Tom Wheeler.It will be a show focusing on obliteration of the natural world, religious terror, senseless war, and finding the courage to lead in the face of the impossible. Sounds so exciting!