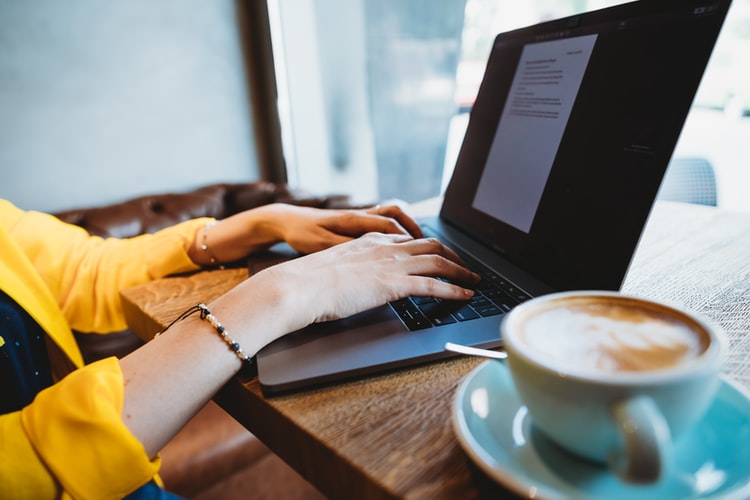 Do you have any doubts on how to become freelancer and earn good money? To help you This blog contain information to help you with the pathway of your carrier.
 Hello, My name is Roshani Maurya. I am an Electrical Engineer turned Content Writer and Content Stylist. As every engineering student, I also believed that getting into a PSU is the solution to all my problems. I used to tell myself, once I get financially stable I can start my entrepreneurial journey. Everything will be smooth and according to my wish. But, who knew I would only be able to qualify even after putting my 100% into it. Before I can put my thoughts together, Covid-19 came into the picture. And all I was left with was an empty CV. 
I was lost. All my friends were celebrating work from home and here I was sitting jobless. But I am definitely not someone who can sit idle. So, I started searching for work from home jobs online and I came across a term called 'Freelancing'. It wasn't the first time I was seeing this word. But this time it made so much sense to me to give it a try. I decided to become freelancer. Fast forward to a few months later, I am a 5-figure freelancer. 
So, the point is what did I do to change my bank balance from zero to 5-figure? Today I will be sharing with you 4 tips that helped you to know how to become freelancer.
How To Become Freelancer  –  4 Amazing  Tips
To become a freelancer you should be hardworking and patient as things take time in this.
Know your chargeable skill(s)
It sounds a little lame but it is the most important step. I remember I was sipping tea sitting in my balcony thinking about my chargeable skill. I got a DM from my college roomie. She was appreciating me for one of the captions I wrote for my art page (Yes, that's my second chargeable skill). I thought about it and decided to give content writing a go. Thanks to the universe for giving me such prominent signs.
Be clear with charges to become a successful freelancer
I have seen so many people getting awkward while discussing money. And I don't understand why? It's normal to offer service in exchange for money. 
Another thing that I don't find very exciting is when people try to negotiate your price. For the world, it's just a 1000 word article, but for the writer, it's 4 hours of research, 2 hours for SEO, and another couple of hours for the actual writing. So, please don't go below your lowest price just to grab that offer. There are plenty of offers for you out there.
Don't work without agreements
Online fraud isn't a new term. To have a healthy partnership, make sure to mention everything in the agreement. The charges for 'x' amount of work, payment time and method, and contact information. It also allows you to showcase your experience and of course act as proof in case of any mishappening.
Ask and Watch
Ask as many questions as you have in mind before starting any project. This reduces your working hour on the project. It also helps in reducing the number of revisions, hence a higher rate of satisfaction. 
When working on multiple projects, there can be confusion about the deadline. So, make sure to avoid this mistake and deliver on time. This shows your professionalism and there is a high chance that the client will come back to you. 
Reason to become Freelancer
Flexible time and flexible place are some of the most amazing benefits of becoming a freelancer. Also, you will get a chance to work as per your needs. As a freelancer, you won't go to people but people come to you. But remember that all this comes after some years of immense hard work. During the early stage, you have to approach people, show them your skills and talent to get the projects. Later on, things will change and people come to you to get their projects done.
Best freelance websites to start freelance work are
Fiver
Upwork
Freelancer
People per hour
Conclusion
Everyone indeed goes through a different journey. Some get great clients in the first month, some have to wait for a longer period. So, the key to freelancing is patience and improvement. Becoming a successful freelancer helps me to stay positive in lockdown and earn a good amount of  money. Keep improving yourself and follow these steps. I guarantee you a successful start in your freelancing journey. 
Are you trying hard to stay positive in lockdown but failing again and again? read out blog on how to stay positive in lockdown and make a good change in yourself.