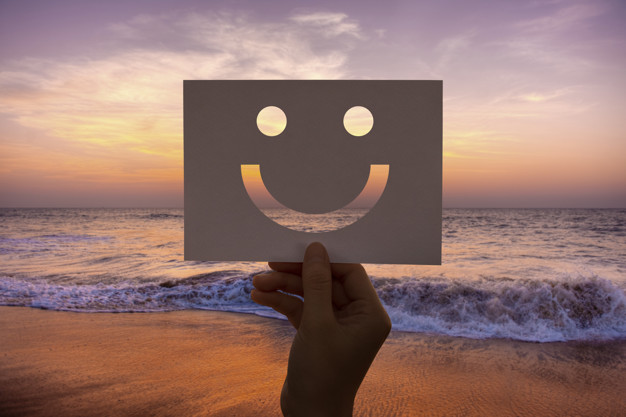 Coronavirus global pandemic has caused a disruption in the lives of a lot of people, affecting them physically, mentally, emotionally, and financially. People are staying at home with their families, taking care of each other. News channels and digital and social media have become a nightmare, showing news of rising cases and deaths due to COVID-19. Today, the cases in India crossing 30 lacs and more, it has brought nothing but negativity in our lives, it is important for us to stay positive and healthy, not only for us but for our family and friends' well-being too.Let us know how to stay positive in this lockdown period –
Have you come across anybody who recently tested positive for COVID-19?
This seems quite depressing to all of us if we have got someone in our close circle who got COVID positive. It's just not an illness but it also brings a lot of negativity, demotivation, and loss of hope. When we get to know such things, we might also feel the same and may fall prey to negative thoughts. We definitely should not worry and follow precautions strictly to turn things positive in terms of our mindset. This blog features some of the aspects to maintain a healthy positive attitude in our lives.
1. Keep yourself busy!
Spend time with your loved ones. Help each other in the house chores, make new memories together with your family as one of the good things the pandemic did to you is give you a lot of time with your family to spend and cherish in this busy world. Focus on what you can control.To stay positive in lockdown period you should make yourself busy with some productive activities.
2. Rediscover yourself and learn something new!
Bring that kept away guitar out. Learn a new hobby. Try to do something new every day. Introspect and learn more about yourself, what you can do, or how can you work on yourself and improve.
3. Enhance your skills
Lockdown gave you another advantage of polishing your skills, both hard and soft. Search for new courses online related to your fields and skills, or learn new languages. Knowledge gained will always benefit you so use this time to your best.
4. Explore new content
It is a great time to explore new genres and content! Go try out that anime that you have saved in your account, or the movie that you wanted to watch but couldn't get time.
5. Be Mentally positive and develop healthy habits
It is important to stay updated on the news, but restrict yourself from the excess exposure and impact of news and social media, as it'll keep affecting you more. Don't pay attention to scandalous news, stick to facts for a practical, positive approach. Develop new habits in this lockdown, read a book, learn embroidery and stitching, cook new dishes. Have a healthy mind!
6. Take care of healthy habits and immunity
Take care of your diets, habits, and immunity. Eat healthily, sleep on time, keep a balanced diet, as it's important to have a healthy body, and strong immunity to protect yourself from this virus.
7. Workout!
Workout every day for at least 30 minutes to 1 hour to keep your body active in lockdown. Aerobics and Zumba are really good for you to keep yourself fit and healthy. Yoga, meditation, and breathing exercises are good for boosting immunity and a healthy lifestyle.
8. Connect with your loved ones
In this difficult period, stay connected to your family and friends, spend time together, video call your friends and have some time, grow your bond with your special someone. Don't let this lockdown affect your relationships, instead grow them stronger.
9. Support and care for those who tested positive
It is okay that they tested positive. You never know what happened, whether it was a mistake. Treat them with support and care. Do not outcast or cut them out just because they tested positive as one day or the other they will recover soon for sure. Maintain social distancing, but treat them with care and be supportive. They need it more than ever to recover.
Care for others while ensuring aspects of social distancing
We are in a testing period of our lives, where our one careless mistake can cause a lot of lives, lives of our loved ones. Take necessary precautions, wash your hands frequently with soap, always wear a mask sanitize frequently when going out, go out only when necessary, and maintain social distancing as much as possible.Follow the above mentioned tips to stay positive in lockdown period.
In this difficult and testing period, let's stand by each other and fight this global pandemic together!