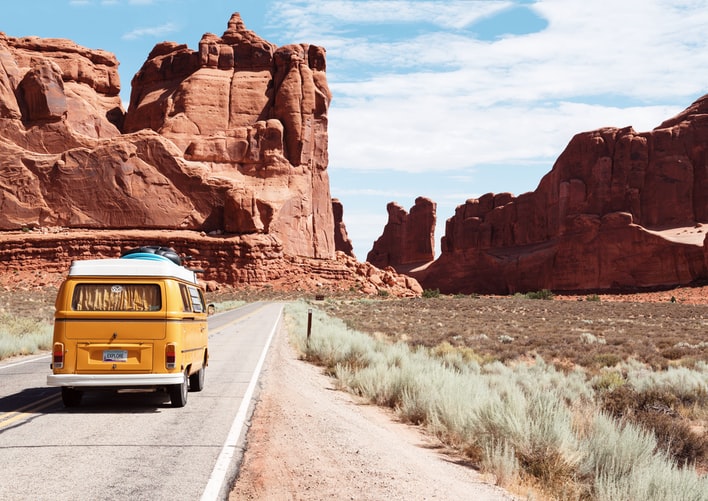 THE ERA OF CAREFREE TRAVELLING HAS ENDED.
There is a common dream shared by every individual and it is to travel across the globe. Travelling is a desire which needs to be accomplished before the time passes. Travel is a force for good- it brings out the best in us, strengthens community and compels us to share our experience.
with the pandemic going on, the travel has become quite impossible whether it is domestic or international. Here, let us talk about how one could stay safe and travel as well to their favourite destination. (Obviously post-pandemic)
How the travelling will be affected post-pandemic?
as the cases have increased worldwide, the travel industry is widely affected and the situation shows there might be a big change in travelling.
Transportation will change-
As before we use to travel carefree and enjoy each and every moment without worrying, now well have to worry about our health. According to the travel guidelines, one will have to constantly wear a mask during travel, use sanitizers and prevent touching unnecessary things. Travellers and tourists will have to be quarantined for 14 days at least to ensure safety. There will be long queues ever than before at immigration.
Fluctuation in price
As we know there will be economic reform after the coronavirus outbreak. The price of travelling might rise higher or drop-down for the convenience of citizens. According to a few travel experts, there might be great deals as there will be hotel rooms need to be filled, transport seats that need to be vacant. And to help in stabling the economy, we recommend going local. Travel local and buy local products, it will help those small businesses survive.
More documents require
Before we just had a passport and our id cards for verification but after the pandemic, we will need more documents to assure the safety. Many states and countries will refuse the entrance until you don't show the immunity certificate of if you have been recovered if were infected or vaccinated already (when the vaccine discovers and available). Wristband with barcodes or health bands which will show health rates will be a necessity. This means you'll need more than passports and temporary visas to travel across the globe.
Caring about hygiene and more to pack!
Remember how a person uses to clean the seat thoroughly and we use to look him with sceptical eyes as who cares so much about hygiene, guess who is laughing and who'll be crying now? Looks like we'll have to clean the seats and sanitize the hand railings for our own satisfaction. As we are being directed to wash hands regularly and use sanitizers, a sanitizer is essential to have in our bags. Items of clothing will have the addition of masks, and looking at the present scenario, many companies have launched fashionable masks to wear while travelling or matching the cloths.
Sick? Stay away!
Remember how society and localities were friendly when you go to a new place and meet them? They use to welcome everyone with an open arm as our country believes in 'Vasudhaiva Kutumbakam– the world is a family'. It is quite obvious those open and welcoming arms might give the cold shoulder if you try to go closer to them. You can't complain about them being rude as it would be the defence to protect oneself. They might talk to you from a distance or might not even listen to you, it also depends upon your approach. The current situation is making society adopt the social distancing and if you travel with even mild symptoms of cold, you'll get the deadliest look if you just sneeze or cough even once or twice. it would be better to build up your immunity and stay healthy for better travelling.
Let's focus quickly on a few precautions you can take while travelling safely.
Try to carry packages foods and avoid eating at every place you see!
Have vitamin tablets or homely meds to prevent lacking immunity.
Carry own toiletries instead of depending on hotels.
Cross-check with the hygiene and cleanliness of stays and transportations.
Carry masks and sanitizers just as you carry your mobile phones.
Sharing isn't caring anymore so avoid sharing your things with people for everyone's sake.
Try to do digital payments; few don't accept digital payments so you can sanitize the cash too.
Record the temperature of people around you or mostly involved with.
last but not the least, 'atmnirbhar bane- Apni Suraksha Apne hathon mein hai' (Be self-sufficient – your security is in your own hands)
But we will travel, again.
There is a rainbow after a heavy storm and every cloud has a silver lining. Despite the pandemic situation which has closed the world and gates of every country, experts say travel will be resumed and it will be fruitful than before. While the way of travelling will change after the world reopens, one should thankful for everything and grateful to see the outside world.
Till then focus on the positive side as you've got enough time to make your travel lists.
Keep planning until you travel again and happy again.