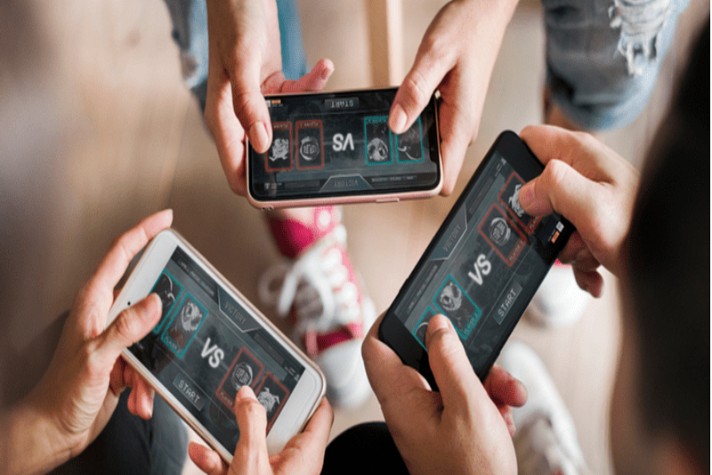 In the past 2-3 years, the Indian Gaming Industry has seen a major boom in India. From a kid-spoiling taboo to mainstream recognition, the Indian online gaming industry is growing at an exponential rate year upon year and is expected to be worth $1.1 billion by 2021, according to Google-KMPG.
The online gaming industry has drastically gained a strong foundation within the entertainment industry in India. As per the projected data, more than 628 million gamers are currently active in the ecosystem giving a boost to the Indian gaming industry. In terms of referring to the demographics, it contains gamers of all ages, developers, designers, investors, and marketers who are constantly taking efforts to push it up in order to bring the latest cutting edge games, offers, and concepts for the games. All this buzzing interest and potential make India one of the top gaming industry amongst emerging global economies.
Indian audience does all kinds of gaming!
The Indian audience consists of all types of gamers, from casual leisure gamers to hardcore arcade and battle royale gamers. Our Indian audience has always been glued to casual games for leisure time and fun on games like Candy Crush Saga, Angry Birds, Fruit Ninja, etc. to Battle Royales and arcades like PUBG MOBILE, Call of Duty, Counter-Strike, Free Fire, Guns of Boom, Clash of Clans, to games like Teen Patti, Rummy, Andar Bahar, Texas Holdem Poker and Omaha Poker and many more. India is seen as a potential market for all the big gaming industry. Now the eyes of the internal domestic gaming industry will definitely look towards leveraging the benefit of this passion.
India is a major potential market for Gaming, one just needs to tap it well!
India is a potential game-changer in the gaming industry for several reasons. India has the majority of the young audience with 75% under the age of 45 years. The number of active internet users is more than 560 million. Mobiles are slowly becoming an important part of our lives, everyone has a smartphone now! We have a lot of localized content for the Indian market, having a variety of games to choose from, the biggest trend these days being Ludo King. Fantasy Sports and E-sports games are a major trend in our market, contributing a lot to the growth of the gaming industry in India. Our Tech and IT sectors are really strong, giving a lot of scope to the Gaming industry to grow! With time, the online payment system has grown a lot, the revenue of gaming industry is quite good in the Indian gaming market which also gives the Indian Gaming Industry an opportunity to flourish by offering equipment, weapons, add-ons through in-app purchasing features to drive competitiveness among players. Online warzone like gaming leagues can be the next big step to leverage this online market.
Indian Gaming start-ups are a boom!
With the recent ban declared on PUBG MOBILE, it is going to be a great opportunity for the Indian gaming industry start-ups to grow and boom in the industry. The ban has opened doors for Indian gamers and developers to show their creativity and skills and grow.
FAU-G, a tribute to being "Atmanirbhar"!
Days after the ban on PUBG MOBILE was declared, a home-grown competitor called FAU-G was unveiled by Bollywood star Akshay Kumar.
It will be published by Bengaluru-based nCore games which counts Indian gaming industry veteran Vishal Gondal as an investor, FAU-G is short for Fearless and United-Guards and has pledged to donate 20% of the fund for Bharat Ke Veer initiative aimed towards helping the Martyr's family who gave up their life serving in Indian Paramilitary Forces.
Akshay Kumar also billed the project as playing nicely with the government's push for self-reliance and indigenous enterprises launched in the wake of the coronavirus crisis dubbed "Atmanirbhar Bharat". This decision boost the market of the local gaming industry,
Other Growing Games in Indian Gaming Industry!
Other than this, many other battlegrounds game applications are coming up like Call of Duty Mobile, Garena Free Fire, Fortnite, Battlelands Royale, ScarFall: The Royal Combat, etc.
Pro players like TSM|Jonathan, Fnatic Scout OP, and Soul|Viper are playing and streaming Call of Duty Mobile to their millions of followers, they are earning a good amount from the gaming industry while others are leaning towards Garena Free Fire with the announcement of the Free Fire India 2020 tournament with a 50-lakh prize pool.
With this ban amidst the tensions between India and China, this band has done a lot of good and bad things for the nation. It is affecting the market of the gaming industry It will be interesting to see how the nation copes up and uses this ban for their benefit and grow out of it.
IT'S JUST A GAME!
Gaming can be an exciting activity, but it is important that you do not over-invest yourself in it. It is important to understand the fact that "it's just a game!" for the players but this is the business for the gaming industry. Here are some measures you should take when playing –
Take breaks while you're playing.
Don't forget to eat, drink water and freshen up between playing. Breathers are important.
Do not disrupt your sleep schedule for gaming. Gaming is exciting but sleep is extremely important.
Sit in a 90-degree position while playing. It is important to keep changing postures while playing to avoid backaches.
Set a time limit and schedule for playing. Prefer to keep a time limit of a maximum of 2 hours.
Remember, it's just a game! Do not let it get in your head. It's great that you're winning and it's okay if you lose.