"It is confidence in our bodies, minds and spirits that allows us to keep looking for new adventures."                                                                                              -Oprah Winfrey
Do you know what is the best thing about confidence?
People are not born with it, it is something that people develop over time and work on it.  The more you work on it, the easier it gets. We often hear people saying 'Man, just be confident', although it's the best advice you can give to someone but how does one really implement it? Here are some hacks that can help you boost up your self-confidence.
VISUALISE YOURSELF AS YOU WANT TO BE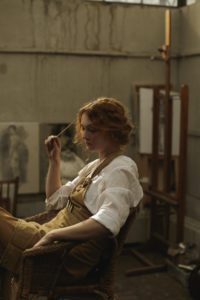 Do you want to be a public speaker? Visualise yourself speaking on a stage with lots of people and getting appreciated for the same. You can use in any field you want, it could be business meetings, jobs, debates and even in your daily lives if you're having issues speaking up for yourself.
DO ONE THING EVERYDAY THAT SCARES YOU/ LEARN A NEW SKILL 
What's something that brings you closer to your dream life? Is it a course or a certain skill that you want to learn? Then do it today! Believe in yourself that if others can do it you can do it too.  This will make you feel productive and confident at the end of the day.
SELF-CARE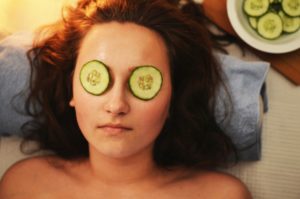 Small things like getting a haircut, dressing up, taking good care of your skin and health really do help boost up your confidence. You can try it for a week, stick to a healthy routine and you will see changes sooner than you expect.
FACE YOUR FEARS
Think about your biggest fear. Think about the worst that could happen. Now breathe on a count of 3…2…1. Look around. Feel your body relax. You didn't die, did you? Realise that it just exists in your mind.
TAKE ACTION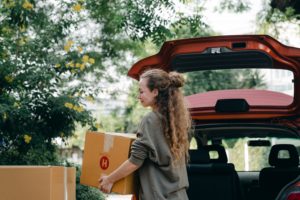 Get your work done. Stop procrastinating. It's okay to relax in a while but you should never use it as an excuse for skipping what you don't feel like doing. Taking action will help you in knowing what you're capable of and that will help you feel very confident.
TALK IN FRONT OF A MIRROR 
Talk to yourself in front of a mirror. Tell yourself that you're confident and you're worthy. Tell yourself that it's okay to have flaws and you're not alone. Tell yourself that you still have time to accomplish things.
BE YOURSELF/ BELIEVE IN YOURSELF
Once you start to believe in yourself, amazing things will come your way! You don't need anyone but yourself to tell you that you're enough. Most of the things that we worry about don't even happen, so stop worrying today. You have everything inside you to make things happen for you. Just BELIEVE.