Remember how we waited to come back home from school to watch our favourite tv shows? As adults, we might not remember our first footstep or our first word but we definitely cherish the T.V shows that made our childhood exciting and memorable. We look back now and all we feel is nostalgic, seeing our favourite shows bring back all the memories from childhood. 
We all wanted to grow up so fast and now when the world shows its true colours it seems that the magic we always dreamed about was nothing but false. But today let's cherish these childhood moments once again and tell ourselves again that nothing is impossible, the world is colourful, fighting for justice is a great win for the soul, standing for the right is never outdated and living life to the fullest should be #1 priority because it's too short. 
List of cartoon shows in India- We still love 'em Most
1) Takeshi's Castle 
From Javed Jaffrey commentary to the most amazing games, we can't deny how much we dreamed of being in the show and pinpoint that we can do better than the contestants. 
2) Scooby-Doo
Undoubtedly one of the most amusing shows ever which has not only kept us entertained but also taught us some great life lessons, one of which still remains 'bravery is not a lack of fear, but the ability to carry on despite being afraid.'
3) Hannah Montana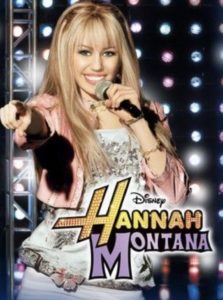 'If you believe in yourself anything is possible' -Miley Cyrus 
Out of all the teenage shows Disney has gifted us, Hannah Montana remains on the top. From grooving to its music to daydreaming, it definitely was a heck of a ride for the teenagers. 
4) Tom and Jerry 
No matter how many years pass, this cartoon show will always remain a hit. Tom and Jerry taught us that friendship comes in all shapes and sizes. 
5) Bob the Builder 
From the joyous theme song to the most colourful town, this one show has taught us the power of being positive and having fun in life can actually make our work easy. 
6) Pokemon 
Unarguably the cutest fictional creature ever! 
This show inspired us in many ways and made us know the true meaning of friendship.
7) The Powerpuff Girls 
When you think about it aren't we all made up of sugar, spice and everything nice? 
This show smashed the patriarchy like no other show and made our childhood look powerful. 
8) Popeye 
Can we all accept the fact how our moms used to blackmail us and made us have spinach soup in the name of Popeye which would gradually make us stronger? This show definitely was one of the most exciting to watch.
9) Richie rich
This show made us dream about living a luxurious life and having the most expensive things but being humble at the same time.